Sunday, April 11, 2004
Take the quiz: "Which American City Are You?"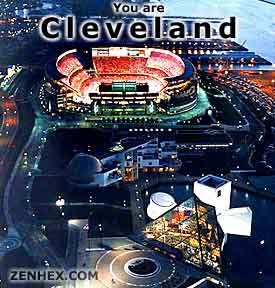 Cleveland
You are blue collar and Rock n Roll. You Work hard and party harder.
About Me
Name: Sarie
Location: Mansfield, Ohio, United States
I'm just trying to live a good life by being a good person. And a big part of that is figuring out what exactly that means. So, I think and I write and sometimes, occasionally, I draw conclusions.
Previous Posts
Fellow Bloggers
Archives
Blog Design By:
BlogSpot Templates